Blue Ribbon College Basketball Yearbook Preseason Top 25 for 2020-21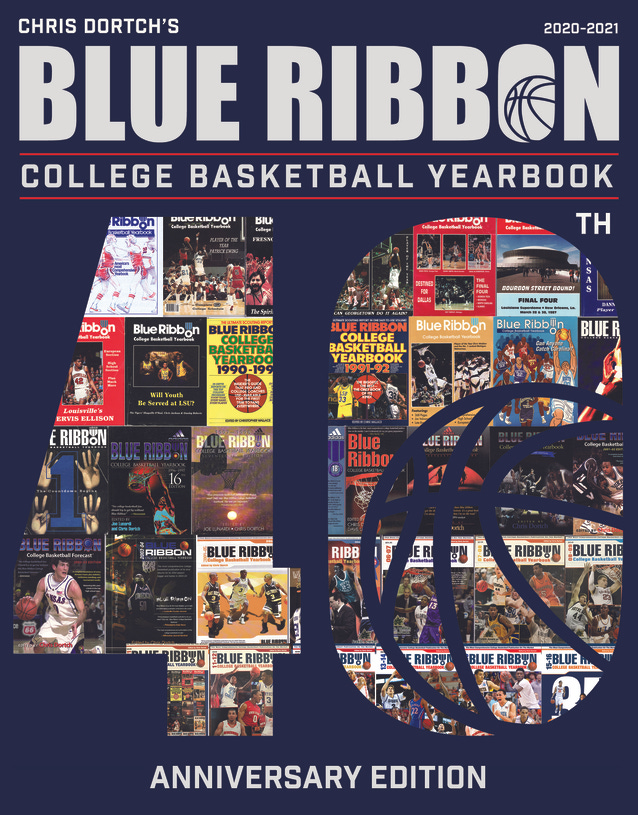 CHRIS DORTCH'S BLUE RIBBON COLLEGE BASKETBALL YEARBOOK
PRESEASON TOP 25
1. Gonzaga

2. Villanova

3. Baylor

4. Virginia

5. Tennessee

6. Kansas

7. Wisconsin

8. Iowa

9. Duke 

10. Texas Tech

11. Illinois

12. Oregon

13. Kentucky 

14. Alabama

15. Creighton

16. UCLA

17. North Carolina

18. Florida State

19. Michigan State

20. West Virginia

21. Ohio State

22. Richmond

23. Texas

24. Arizona State

25. Houston
---

For year-round college basketball coverage from Blue Ribbon, subscribe to our Blue Ribbon Report.
Subscribe now for only $7.99 per month (or save $24 per year with an annual subscription) to have it sent directly to your email.
Also, be sure to pre-order the 40th-anniversary edition of the Blue Ribbon Yearbook for the 2020-21 season.